DOWNSIZE WITH OUR TOTAL MAINTENANCE CARE PACKAGE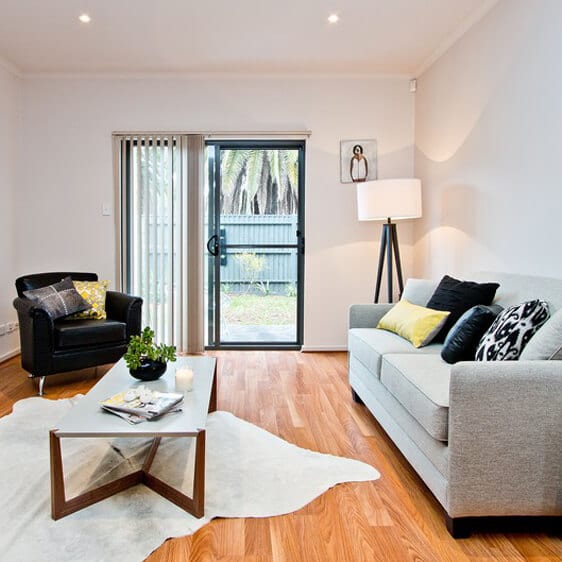 Life is for living and at all stages of our lives, our home is an integral part of our quality of life. In many ways, it helps to define us. So, our choices as to whether we "Right Size," either by up-sizing or down-sizing, are incredibly important.
At Meier Paul Real Estate, with our vast local real estate agents experience, we pride ourselves on our ability to help you with your decisions.



"We strongly recommend Suzanna, she is definitely the right person to sell your property.
We had a great experience with Suzanna and her team. They are honest and professional.
Suzanna helped us with absolutely everything – paperwork, repairs, photos. She was always there for us for anything we needed.
We will love to work with her again in the future buying or selling.
Thank you very much for all the support, you are a great professional."
"Suzanna was the right person to sell our home.
She handled everything with the right balance of Professionalism and Personal touch.
Can't thank her enough."
"Thanks Suzanna for the fantastic sale of my property.
Throughout the journey, I admired the way you conducted yourself professionally and really appreciated the consideration you had towards my goals as a vendor.
Your work ethic, pleasant disposition, and willingness to offer genuine advice was pleasing to see. Job done! ATB."
"We are very happy with her work. We found that she's very approachable, friendly, and generous with her time in getting back with our inquiries.
We also found her to be honest and trustworthy.
We will definitely use her for any buying or selling of properties in the future. Highly recommended."
"Brilliant from beginning to end, Suzanna's passion for her job is obvious right away, she is truly professional, approachable, and genuinely listens to your needs.
I was impressed by her knowledge and so pleased with the price achieved and how easy the entire process was.
I could not be happier or recommend Suzanna highly enough!
Thank you to Suzanna and the Meier Paul team."