FOR THE BEST REAL ESTATE AGENT

Meier Paul Real Estate is an Adelaide based boutique agency established in 2014 to be the best Real Estate Agency. We provide our customers with a comprehensive range of services such as residential sales, property management, development, and downsizing.
Meier Paul Real Estate was established to cater to clients looking to sell or purchase their home, investors looking to purchase off the plan, developers looking for experienced agents to market and sell their projects and buyers looking to downsize and needing a full-service, best real estate agent in selling and relocating their home.
Suzanna Paul, the Founder & Principal has been associated with the real estate agent business for many years and from a young age Suzanna gained the knowledge and saw the success that property investment can bring. Consistently during this journey Suzanna, privately continued to invest in Property. She has gained extensive experience in negotiation, marketing, and sales and has a vast range of contacts at a national and international level.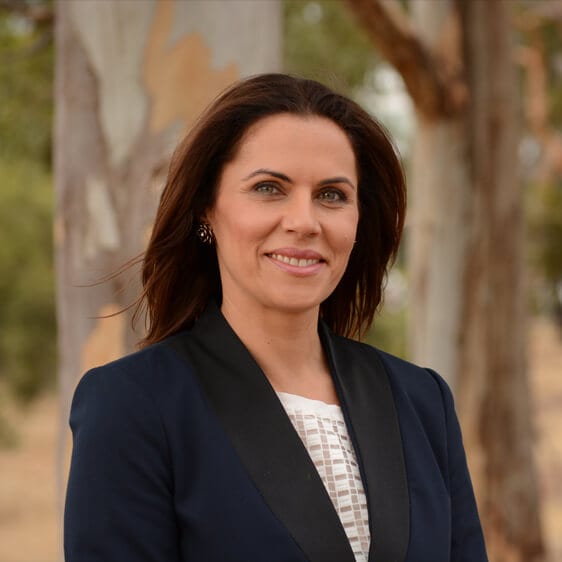 When Suzanna is not being a mother of two, wife and homemaker, Suzanna is the driving force behind her niche boutique agency. Her unwavering will to win for her clients means she can be readily found meeting with them early Saturday mornings over coffee or late evenings, planning the next big open house sale or auction for them! This is just one of the many attributes that make her one of the best real estate agents around. Another of Suzanna's passions is travel, always thinking about the next destination and what ideas she can bring back for her business success. A friend to many she loves to laugh and entertain on weekends, but after a long weeks work, nothing satisfies her more than a hot cup of tea, a good book and to spend time with her family!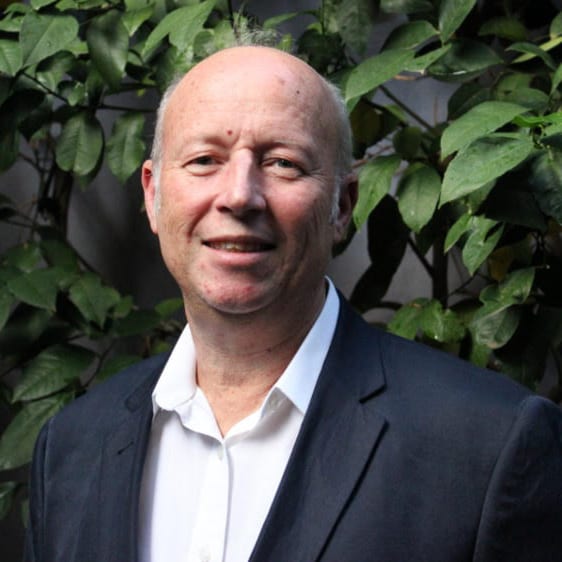 David has been involved with the real estate industry for over 20 years, with sales and leasing experience covering vacant residential blocks, townhouses, apartments, homes to offices and warehouses. David's love of Real Estate lead him to three years' service on the Real Estate Industry board, completing a Doctorate in Business Administration with a thesis on Real Estate and drives him to find the right solutions to each new real estate challenge as he always strives to achieve the best for his clients. Outside of work he loves to travel with his wife, research his family tree but on a quiet weekend you might find him working on his or someone else's house or walking his dog in the beautiful city of Adelaide.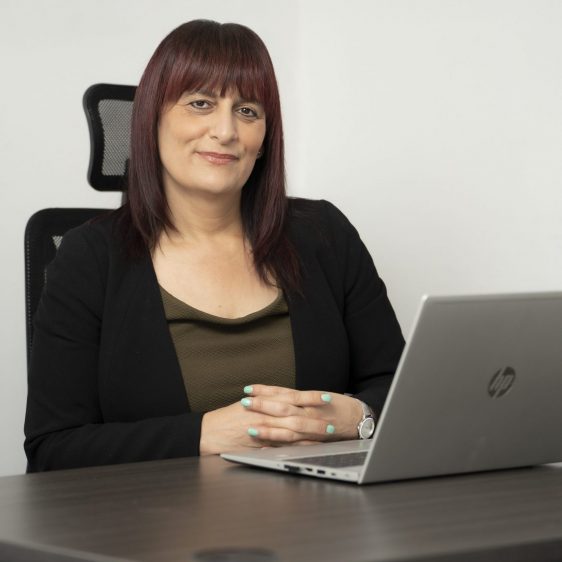 Joanne loves to help and make people happy always, this is why her passion has driven her to Real Estate. Joanne knows the market exceptionally well and she will deliver you results.
Having been in sales for over 30 years, people trust in Joanne's advice, knowing that it comes from a place of experience and positive energy. Joanne's hobbies are dancing, singing, cooking and generally enjoying life to the fullest. She speaks English and Italian. Having lived in Australia for over 40 years, has made her a valuable, honest and a well-known member of the community, especially in the western suburbs. Joanne will always put her clients first and their best interests at heart.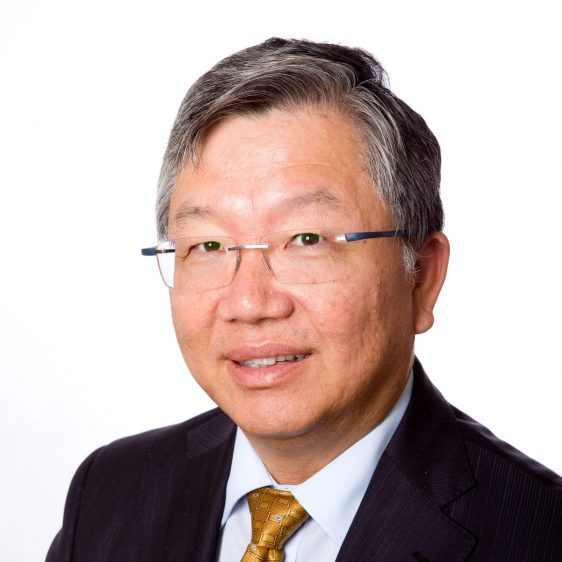 Get Sen Ngo
Sales Consultant. B.SC.(Hons), GDAFI, MBA
Get Sen brings to Meier Paul Real Estate, a wealth of knowledge and experience in finance, property management, property development, retail, business development and management. This enables him to add value and comfort to our clients. Highly motivated and committed with a client focus, he delivers a high standard of customer service. Those who know Get Sen would say that he always acts with integrity and honesty and is willing to go out of his way to help whoever requires his assistance. He is multilingual and communicates well in English, Mandarin, and Cantonese. It is Get Sen's aim and desire to expand the services of Meier Paul Real Estate to provide a total care package to our clients by developing close working relationships with relevant service providers & business partners.

Becky is passionate about two things, people and property! That is what makes her the perfect person to manage your investment. As a successful investor in her own right, Becky understands the importance of placing the right tenant and having somebody that cares, keep a property eye on your asset. Forming an interest in property from a young age, she genuinely enjoys being a part the of the real estate journey with her Clients. With the added benefit of working within the construction industry for 15 years, she has acquired experience in dealing with maintenance issues and respects property as being one of the biggest investments most people will ever make. Becky prides herself in being professional, readily available and approachable for all concerned to achieve prompt and positive outcomes. Her service is friendly, practical and aimed at providing peace of mind. In a nutshell, Becky's main objective is to ensure her clients receive the same quality property management service that she would expect for herself.
Jude is always ready for a challenge she starts her week with must-do plans and meetings to succeed for our clients. Jude is our ideas person, our creative problem solver, for sure Jude can fit a square peg into a round hole! That's not all, she is a passionate people person and she gets the best real estate agent results for our clients. We say, if you want a job done on time, on budget, with exceptional quality, then she is the person for you! Jude loves her work and it shows!  However, on weekends Jude's calendar is full of sporting events, coffee catch-ups with friends and long leisurely walks along with beach with her family and friends.
Office Administrator / Client Services
Tanya brings a wealth of real estate knowledge and experience to Meier Paul Real Estate which complement the well-regarded enterprise that Suzanna has personally built from the ground up. With a passion for real estate, excellent customer service and a commitment to work hard, listen and follow through, she provides the quality support you need and expect when selling or purchasing what is possibly your biggest asset. Having lived locally for many years and having a bunch of children at local schools and community clubs, Tanya is remarkably familiar with our glorious Western suburbs. If you don't see her smiling face in the office, she's probably in a tent somewhere camping with her children!

"Suzanna is friendly and professional. Her service stands out amongst other agents I have met. She allowed me to make decisions easily with space to breathe. Her approach is as a facilitator of the sale to assist and guide you as a buyer. I would recommend Suzanna very highly if you are interested in either buying or selling."
"I interviewed a number of agents before deciding to select Suzanna for the sale of my home. I was delighted with her terms and conditions and very reasonable pricing structure and fees. She was thorough with the paperwork, recommended a reputable conveyancer and engaged professionals for pre-sale photography.
From the very start, Suzanna offered 'out of the ordinary' personal service, continuous communication, included me in the marketing and staging prior to sale, and even brought one of her stunning artworks from home that was perfect for my blank wall. Thank you!!
My sale was speedy; under a fortnight. Suzanna expertly handled negotiation on multiple offers, simultaneously, with perfect clarity.
I would recommend Suzanna as a genuine person who I trust with my real estate agent needs. For her service, her smile and her results, she is unparalleled."
"Had my house sold within 2 weeks of listing it with multiple offers to choose from! Excellent communication from Susanna and her team. Nothing was a trouble for her to do as she sold my property while I was living in a different state at the time. Highly recommend."
"We were investing in property for the first time 3 years ago and found that Suzanna's Knowledge of property investment was most helpful. I have known Suzanna for over 10 years. She was able to explain the whole process for a purchase based on location, return and the expected outgoings. As an Investor of several properties herself, we were confident in her appraisal and this helped ensure our confidence. Last year we bought a second property through Suzanna, this time a house and land package which had additional complications but she was able to explain the issues and was on hand at all stages throughout the purchase process, making it less stressful. If you are looking to invest in the property I would highly recommend Suzanna and her associates. She is honest and reliable and will do her best to ensure that you are looked after at every step of your investment journey. "
"Our experience with Suzanna Paul from Meier Paul Real Estate has been professional and seamless, to say the least. Suzanna has been a wealth of knowledge when it comes to the current Marketplace and has a comprehensive understanding of building plans and construction. She has been beyond helpful in assisting us with sales of both finished homes and off the plan house and land packages. We appreciate the level of dedication and the genuine care is taken when it comes to understanding the needs of both vendor and purchaser. We are especially impressed with the quality of service, the support and most importantly the results. Thanks again Suzanna"
"In my business, I deal with a lot of real estate agents. I have recently appointed Suzanna to take over a sale of my recent development. Selling house and land it required a real estate agent with unique experience to work with this type of sale. As strange as it might sound, not many agents have the relevant knowledge that's required to do these type of deals. Suzanna was able to evaluate the locality and got to understand the builder and the product being built then translate this into her marketing plan. For once I felt like my marketing dollar was being spent on my sale and not on the agent's brand. It was also pleasing to deal with a real estate agent whose communication throughout the process was first class. Suzanna is professional, friendly and helpful & I will not hesitate to use her again. I recommend Suzanna highly."
WE WILL DO ALL THE NECESSARY WORK TO SUCCESSFULLY SELL OR RENT YOUR HOME.
We will set a schedule of open houses for buyers, renters, as frequently as you will allow us to hold them.

We will make ourselves available at your convenience to coordinate appointments and showing schedules seven days a week.

Once your property is shown, you will receive a log of all potential purchasers who have viewed your property.
We will produce reports, as often as you request, regarding any potential interest and progress made during the term of the listing.

You can rely on us to do the necessary research and pre-qualify all potential prospects

We will use the highest negotiating skills to obtain the best price that the property will command.