DEVELOP WITH MEIER PAUL REAL ESTATE

We understand your needs and all your questions can be answered by our team at Meier Paul Real Estate.
– Why do you want to develop?

– What are the next steps?

– Who do you contact?

– How do I get the right builder?

– How much money will you make on the completion of the development?

– How do you get finance?

– When do I need council approval?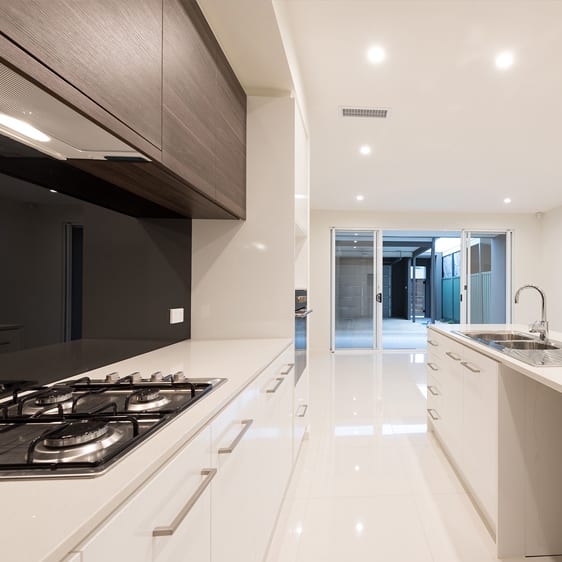 "I interviewed a number of agents before deciding to select Suzanna for the sale of my home. I was delighted with her terms and conditions and very reasonable pricing structure and fees. She was thorough with the paperwork, recommended a reputable conveyancer and engaged professionals for pre-sale photography.
From the very start, Suzanna offered 'out of the ordinary' personal service, continuous communication, included me in the marketing and staging prior to sale, and even brought one of her stunning artworks from home that was perfect for my blank wall. Thank you!!
My sale was speedy; under a fortnight. Suzanna expertly handled negotiation on multiple offers, simultaneously, with perfect clarity.
I would recommend Suzanna as a genuine person who I trust with my real estate agent needs. For her service, her smile and her results, she is unparalleled."
"Had my house sold within 2 weeks of listing it with multiple offers to choose from! Excellent communication from Susanna and her team. Nothing was a trouble for her to do as she sold my property while I was living in a different state at the time. Highly recommend."
"We were investing in property for the first time 3 years ago and found that Suzanna's Knowledge of property investment was most helpful. I have known Suzanna for over 10 years. She was able to explain the whole process for a purchase based on location, return and the expected outgoings. As an Investor of several properties herself, we were confident in her appraisal and this helped ensure our confidence. Last year we bought a second property through Suzanna, this time a house and land package which had additional complications but she was able to explain the issues and was on hand at all stages throughout the purchase process, making it less stressful. If you are looking to invest in the property I would highly recommend Suzanna and her associates. She is honest and reliable and will do her best to ensure that you are looked after at every step of your investment journey. "
"Our experience with Suzanna Paul from Meier Paul Real Estate has been professional and seamless, to say the least. Suzanna has been a wealth of knowledge when it comes to the current Marketplace and has a comprehensive understanding of building plans and construction. She has been beyond helpful in assisting us with sales of both finished homes and off the plan house and land packages. We appreciate the level of dedication and the genuine care is taken when it comes to understanding the needs of both vendor and purchaser. We are especially impressed with the quality of service, the support and most importantly the results. Thanks again Suzanna"
"In my business, I deal with a lot of real estate agents. I have recently appointed Suzanna to take over a sale of my recent development. Selling house and land it required a real estate agent with unique experience to work with this type of sale. As strange as it might sound, not many agents have the relevant knowledge that's required to do these type of deals. Suzanna was able to evaluate the locality and got to understand the builder and the product being built then translate this into her marketing plan. For once I felt like my marketing dollar was being spent on my sale and not on the agent's brand. It was also pleasing to deal with a real estate agent whose communication throughout the process was first class. Suzanna is professional, friendly and helpful & I will not hesitate to use her again. I recommend Suzanna highly."
"Meier Paul sold our house in Stevenson St. Nailsworth. Suzanna Paul, the principal of Meier Paul, was the agent who achieved the sale. To my delight, Suzanna achieved a price, $15,000 above my original asking price. The whole sale process was seamless and with inspections performed at times convenient to us. The advice and guidance throughout the sale was timely and valuable.  We would recommend Meier Paul to anyone thinking of selling their home. The professionalism we experienced as a result of the sale of our home, prompted us to ask Meir Paul to act as property managers for our investment property at Enfield. Meier Paul found excellent tenant for us, negotiated a very good rent and managed the property with thorough reports completed regularly. I would not hesitate to recommend Meier Paul, both for sales and rentals – their professionalism and focus on detail is exemplary.
"Suzanna is a very knowledgeable Real Estate agent who is extremely professional and at the same time friendly and easy to communicate with. Suzanna provided the right advice on how to present the property. She's passionate about her profession and achieving results. Suzanna kept me informed at all times and patiently listened to any questions I had. Thank you again Suzanna and the team for selling my property and achieving a great price. Also thank you for the Professionalism you demonstrated when I purchased the Millswood property in the same month."