Big Enough To Know – Small Enough To Care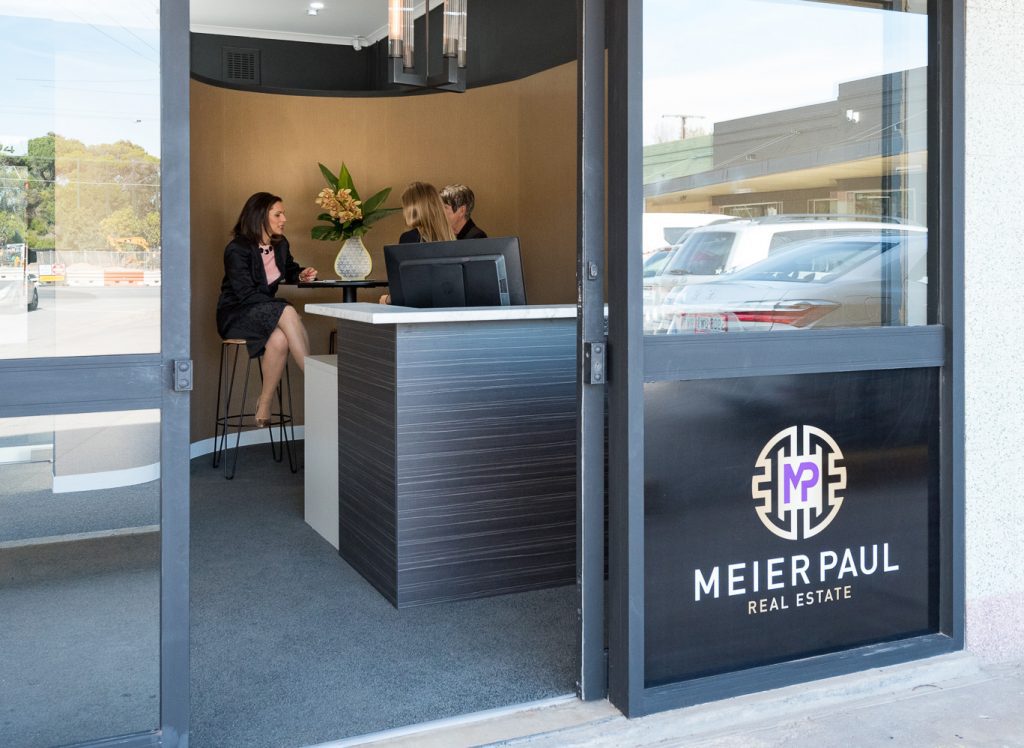 Meier Paul Real Estate is an Adelaide based boutique, providing our customers with a comprehensive range of services including residential sales, property management, development and downsizing. As a finalist in the 2020 Real Estate Business Awards you will benefit from:
– Local and experienced agents

– Transparent customer service

– Direct contact with the same agent, every step of the way

– Simple & competitive fee structure

– Know your complete costs up front

– Our business is based on referrals and our goal is "to provide the finest experience for our customers"
Real Experience
Real Transparency
Real Responsibility
REAL SUCCESS


"I interviewed a number of agents before deciding to select Suzanna for the sale of my home. I was delighted with her terms and conditions and very reasonable pricing structure and fees. She was thorough with the paperwork, recommended a reputable conveyancer and engaged professionals for pre-sale photography.
From the very start, Suzanna offered 'out of the ordinary' personal service, continuous communication, included me in the marketing and staging prior to sale, and even brought one of her stunning artworks from home that was perfect for my blank wall. Thank you!!
My sale was speedy; under a fortnight. Suzanna expertly handled negotiation on multiple offers, simultaneously, with perfect clarity.
I would recommend Suzanna as a genuine person who I trust with my real estate agent needs. For her service, her smile and her results, she is unparalleled."
"Had my house sold within 2 weeks of listing it with multiple offers to choose from! Excellent communication from Susanna and her team. Nothing was a trouble for her to do as she sold my property while I was living in a different state at the time. Highly recommend."
"We were investing in property for the first time 3 years ago and found that Suzanna's Knowledge of property investment was most helpful. I have known Suzanna for over 10 years. She was able to explain the whole process for a purchase based on location, return and the expected outgoings. As an Investor of several properties herself, we were confident in her appraisal and this helped ensure our confidence. Last year we bought a second property through Suzanna, this time a house and land package which had additional complications but she was able to explain the issues and was on hand at all stages throughout the purchase process, making it less stressful. If you are looking to invest in the property I would highly recommend Suzanna and her associates. She is honest and reliable and will do her best to ensure that you are looked after at every step of your investment journey. "
"Our experience with Suzanna Paul from Meier Paul Real Estate has been professional and seamless, to say the least. Suzanna has been a wealth of knowledge when it comes to the current Marketplace and has a comprehensive understanding of building plans and construction. She has been beyond helpful in assisting us with sales of both finished homes and off the plan house and land packages. We appreciate the level of dedication and the genuine care is taken when it comes to understanding the needs of both vendor and purchaser. We are especially impressed with the quality of service, the support and most importantly the results. Thanks again Suzanna"
"In my business, I deal with a lot of real estate agents. I have recently appointed Suzanna to take over a sale of my recent development. Selling house and land it required a real estate agent with unique experience to work with this type of sale. As strange as it might sound, not many agents have the relevant knowledge that's required to do these type of deals. Suzanna was able to evaluate the locality and got to understand the builder and the product being built then translate this into her marketing plan. For once I felt like my marketing dollar was being spent on my sale and not on the agent's brand. It was also pleasing to deal with a real estate agent whose communication throughout the process was first class. Suzanna is professional, friendly and helpful & I will not hesitate to use her again. I recommend Suzanna highly."

Suzanna Paul, the Founder & Principal has been associated with the real estate agent business for many years and from a young age Suzanna gained the knowledge and saw the success that property investment can bring.
Consistently during this journey Suzanna, privately continued to invest in Property. She has gained extensive experience in negotiation, marketing, and sales and has a vast range of contacts at a national and international level.
For a private consultation contact Suzanna today: 0433 815 582.

Detailed description of property with colour photograph will be advertised on all major (national and international) website.

Just listed flyers will be distributed to area residents.

Regular Open inspections as agreed with owners will be held.
Professional Photography and customer brochures will be created.

With permission from owners for sale signboard will be placed on the property.

When appropriate, we will advertise on social media platforms to achieve the best results.